Today I got on the elevator in my building for work. A man was already on there.
The doors shuts.
He looks at me and the conversation goes a little like this:
Stranger: wow, bad day?
Me: Nope, everything is good actually…..?
Stranger: Your face looks upset, you look mad!
Me: Meh.. I get that a lot when I am not smiling. I look pissed off, but I'm not. That's just my regular face!!
Stranger: Oh, that's too bad.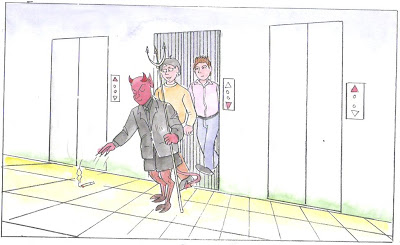 Yep, that's me, Satan.
Maybe I'm just a cold hearted Bitch and people are seeing through to the real me.
I really don't know how to explain it but it sure is annoying.
It seems that since college I have acquired a certain "look". It is my face in neutral. When I am not talking or showing specific happiness in a smile or a laugh, I look angry. I don't know why. People I knew would approach me at parties, bars, dinner, wherever I was out at and ask me
"What's wrong?"
Strangers at bars would approach me and say " you look pissed, what's up!?"
Nothing….am I not allowed to sit here and just be content?
I feel just fine, normal, me. But to others I look upset, angry or sad.
It seemed random at first but then started happening frequently enough that it became annoying. It still IS annoying. I am not making this up. People I don't know approach me frequently and say " Smile!" or "You know, it's okay to smile!"
I want to flip these people off.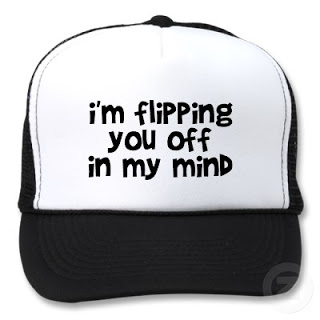 Just ask Rindi, one of my best friends. She has been out with me on many occasions when strangers have asked me this same question over and over. It makes me feel kinda crappy. Thus causing me to actually BE upset, then probably making me look even more pissed off.
I swear I am not doing it on purpose.
Anyone else have this problem!?